IPM Harvesting
Since most of the Chilli grown in India has pesticide sprayed to it, we have found a niche market for Pesticide free Chilli grown for Organic Spice buyers and export to EU and USA.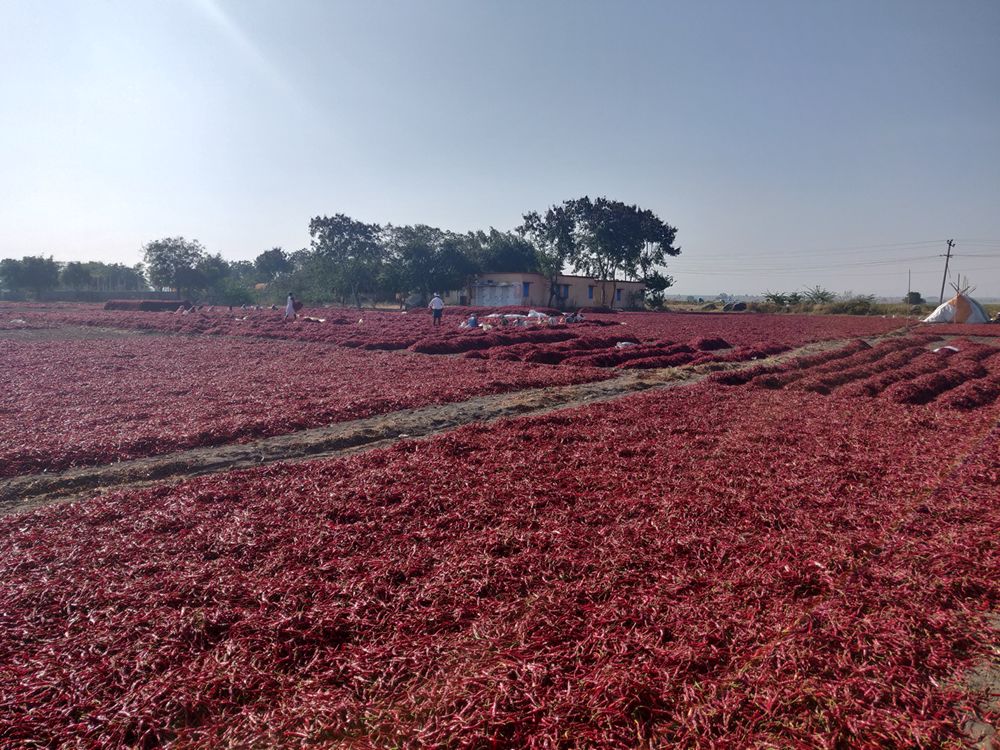 IPM short for Integrated Pest Management uses modern organic Horticulture techniques to grow the Chilli without the use of deadly Pesticides.

We work very closely with our farmers , right from the start of the sowing of the seeds to harvesting ensuring the traceability of the produce from farm levels. Helping them with procurement of seeds to councelling them on matters of pest and control and prevention using organic means and hence avoiding spray of unnecessary Chemicals.